My Advice to Millennials
By Justin Sgro, President of STC Direct Philly
Growing up on a 300-acre farm in Blairsville, PA, working hard wasn't an option; it was a necessity. As early as I can remember, I was bailing hay, pounding nails, tending to the livestock, etc. While at times it was strenuous, I am grateful for the "no excuses" mentality it instilled in me. This experience alone guided me to entrepreneurship and founding STC Direct Philly. The past 5 years have been additional building blocks on top of what I learned growing up. Recently, I came across a motivational video by Gary Vaynerchuk giving career advice to millennials. Over the last few years, millennials have earned a reputation in the workforce for being selfish, entitled, lacking loyalty, and being more about the "me" than the "we". While I don't share these same thoughts, as I have surrounded myself with some of the brightest and hardest working millennials at STC Direct Philly, I did feel called to share some advice to those just entering the workforce and looking to leave their stamp on the professional world!
1. Keep an open mind.
Many people are unsure of what they want to do for a career, and that's just fine. Just because you graduated and have a degree in x, y or z, doesn't mean you're supposed to have your entire life figured out! There are DOZENS of career avenues to take within your major, and even more so outside of your major (which is what will probably end up happening). Your first job may just be a learning experience or you could end up loving it. Don't be afraid to try something new. "Become comfortable with being uncomfortable," as we say here at STC Direct Philly!
2. Understand that success doesn't happen overnight.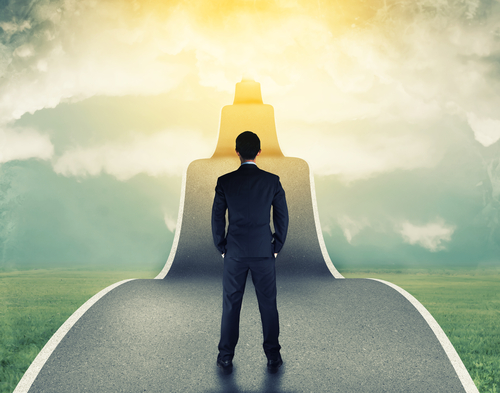 There are no get-rich-quick schemes. We've all heard others say "success takes hard work," so it shouldn't come as a surprise when you're expected to work hard. As Gary says in his video, he spent 10 years building his liquor business before he truly enjoyed his "success".
3. Find a company culture you enjoy.
If you find yourself gossiping about another coworker or hearing gossip about another coworker, it's time to find new coworkers. A strong company's foundation comes from a strong team. It's been said by the most famous entrepreneurs that if you find an atmosphere that challenges you and offers you ample growth opportunities, that will be more meaningful in the long run than choosing a career based off of compensation.
4. Work your butt off.
Again, it's all about a strong work ethic! In the video I mentioned. Gary states that a person is not entitled to anything until he/she works his/her butt off for 18 months. Have something to show for yourself; have something you're entitled to.
5. Read How to Win Friends and Influence People by Dale Carnegie.
Wherever you end up working, you will be in contact with people, whether it's all day or once a week. Know how to talk to people, learn how to appreciate others, and build effective relationships. This book is our TOP read at STC Direct Philly!
6. Be a learn-it-all, not a know-it-all.
Take advantage of what others are willing to teach you. Employers do not want to hire individuals who lack a student mentality. Take it from someone who has conducted thousands of interviews, there is no bigger turnoff than when an interviewee brags about how much they know. Instead, brag about how much you want to learn. Schooling doesn't stop once you walk the stage, believe it or not. At least not for the successful.
What career advice do you have for millennials? Share your advice with STC Direct Philly in the comments below!